Mobile DVR of Car Driving Safety System Expectations for The Vehicle Industry
Shenzhen Sodimax Technology Co., Ltd. ,is a high-tech factory specializing in R&D,manufacturing and sales of professional automobile Audio&Video surveillance system(Bus People Counter,Mobile DVR,3G/4G/Wifi/GPS vehicle DVR),mobile video advertisement and transport scheduling system.
We are specializing in R&D ,production,sales of vehicle video monitoring system,3G/4G/GPS monitoring kits, intellectual bus dispatcher`s monitoring system ,video streaming people counter. Our products refers to SD/ HDD mobile DVR,3G or 4G remote control monitoring dvr,vehicle multi-media Ads function,Car camera,Supporting PTZ control realized by local ad client software.They are widely used in all kinds of vehicle,Such as:Bus passengers counting,logistics vehicle,law enforcement cars,the ambulance and so on.
With the rapid development of information technology, cloud computing, big data analysis, computer vision, AR&VR, such as the growing popularity of the concept and technology, the artificial intelligence car has mature technology conditions, and the resulting car networking and intelligent driving these two application scenario has gradually become the center of the automobile industry chain "split", and "as close as lips and teeth" of the automotive industry and automobile industry, We are also constantly transforming and upgrading, developing more intelligent terminal equipment, and actively participating in this "snatch war"!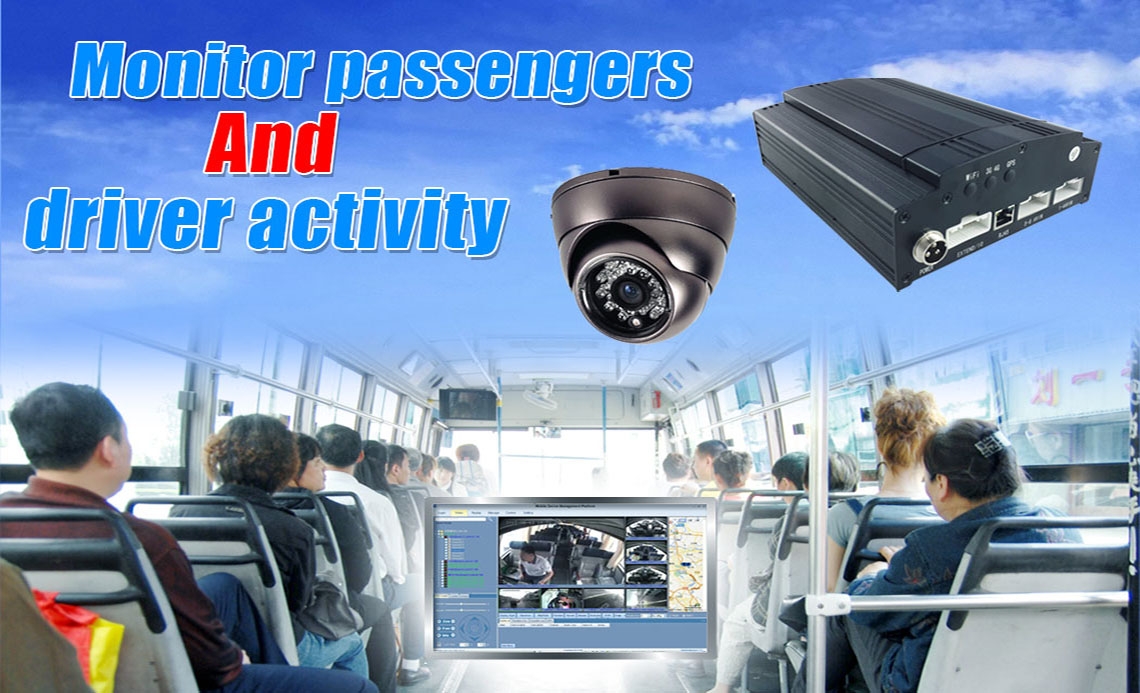 For automotive industry, the current research focuses on the traditional camera, a single function of on-board monitoring products into smart cameras and pluripotent one intelligent vehicle monitoring products, such as sensitive as intelligent detection cameras, using computer vision technology, real-time and high precision to detect vehicles around people, and at the same time have alarm to remind function, It can provide enough reaction time for drivers, reduce the possibility of traffic accidents, and provide a more intelligent and safe travel experience.
In addition min apparent bauma Shanghai domestic intelligence all-in-one system exhibits, such as built-in AI algorithm to the car video recorder, success can be integrated DMS (driver condition monitoring), FCW (vehicle collision detection) and 360 algorithm, realization of driver face detection certification, bad behavior at the same time detection (detect fatigue, distraction, call test. Smoking detection and driverless status detection), front vehicle collision warning and real 360° panoramic bird's eye view, "all in one", one set of system can solve most of the problems of safe driving of commercial vehicles, save costs and guarantee the safety of travel in an all-round way.
"In-depth research and development of artificial intelligence technology, to create intelligent terminal vehicle equipment" is the development of the vehicle industry "the only way". On the one hand, traditional in-car cameras, monitors and video recorders have gradually failed to meet customers' deeper needs. On the other hand, with the wave of unmanned driving, a new round of intelligent vehicle equipment research and development and manufacturing is becoming a hot spot, endless growth.