The Standard Problem About Car Security Mobile DVR Industry Report about Vehicle Indoor Camera Monitoring MDVR
Mobile DVR not only can assist driver to see blind spots but also can give recorded footage as an evidence for accident and insurance. What's more, most clients use Mobile DVR solution for fleet tracking management on difference kinds of vehicles.Such as,truck solution is an important part of the whole scheme, it is through the inside and outside of the car installed cameras to collect audio and video data, to achieve security without dead end monitoring;GPS tracking to achieve real-time locking the vehicles;And the time external car alarm switch,which can realize the alarm prompt (such as: alarm button, brake, door magnetic switch, etc.)We are specializing in R&D ,production,sales of vehicle video monitoring system,3G/4G/GPS monitoring kits, intellectual bus dispatcher`s monitoring system ,video streaming people counter. Our products refers to SD/ HDD mobile DVR,3G or 4G remote control monitoring dvr,vehicle multi-media Ads function,Car camera,Supporting PTZ control realized by local ad client software.They are widely used in all kinds of vehicle,Such as:Bus passengers counting,logistics vehicle,law enforcement cars,the ambulance and so on.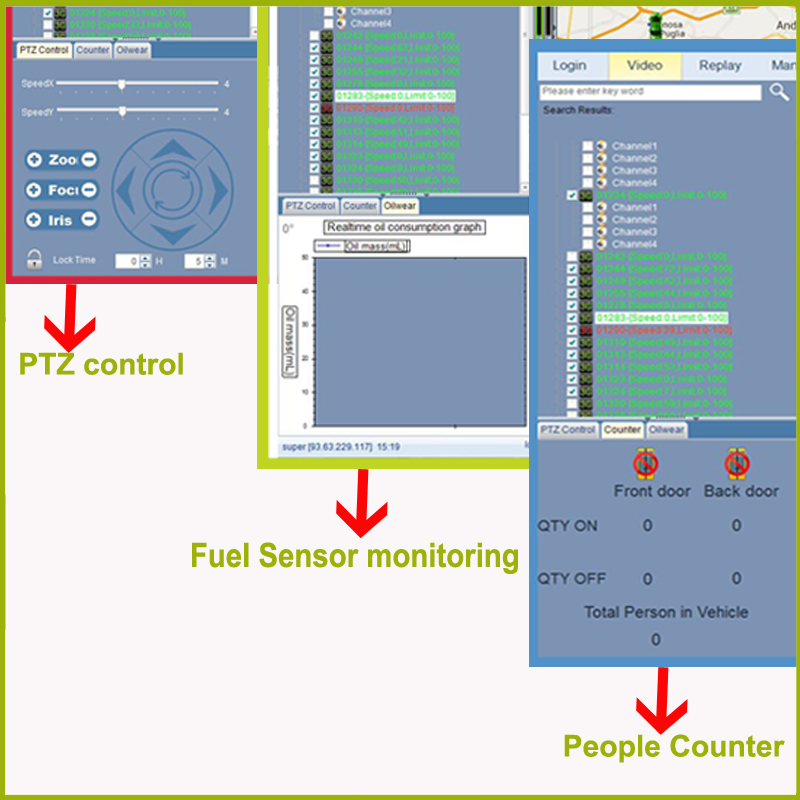 Because most of the taxi are operating around the clock at night easily lead to murder,accidental injury,robbery and snatch other types of serious criminal cases.through the installation video recorders,the video will be saved by car and car case,when the accident occurred,as accountability and evidence of criminal existence.

Intelligent transportation system is the development direction of the future transportation system, is a revolution in transportation. Through the effective integration and application of advanced information technology, communication technology, control technology, sensing technology, calculator technology and system comprehensive technology, the interaction between people, vehicles and roads is presented in a new way, so as to achieve the goal of real-time, accurate, efficient, safe and energy saving.