Bus Ticket Live Video Monitoring People Counter Linux Camera Recorder Safety System
People counting is an important part of bus management for a bus company.As it helps determine the number of passenger in a bus every line every day.Having a people counter video camer (passenger counter or door counter,as some call it) installed makes it possible for the company to obtain valuable data on passengers — Which in terms helps the bus fleet management.To decide how many buses will be use everyday,the most reasonable departure timing and frequency of departures better!

How does people counting video camera work?
People counting video camera work by identifying people walking through the areas covered by the camera.Although many businesses already have security video cameras in place to cover every corner of their business,people counting video camera are different in that they focus on the foot traffic and actively count humans, including those in large groups, to get an accurate foot traffic count,which widely use in bus.To collect the number of passengers every day and the number of passengers a time period.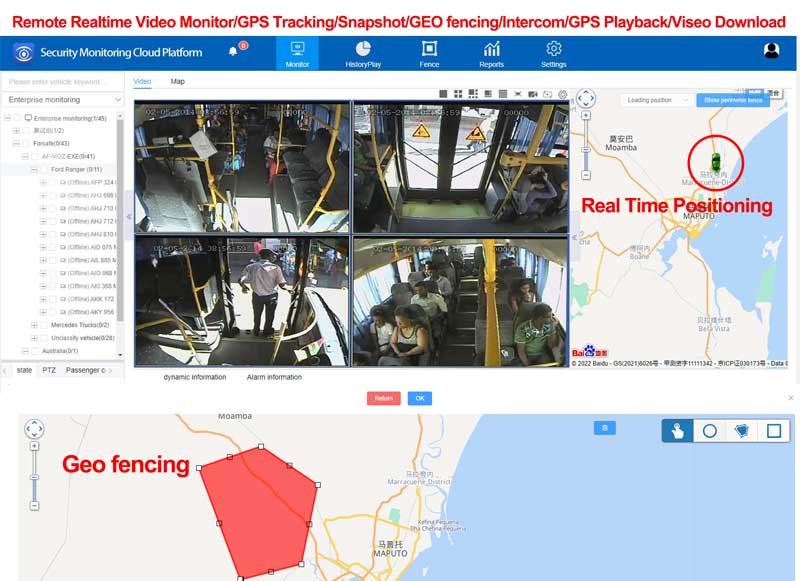 Features:
* 98% up accurate
* High accuracy despite crowded group
* Not affected by clothes color and passenger height etc
* Long duration and low maintenance
* Accurate counting for On and Off through Front and Back door
* Automatically generate statistic report
* Easy installation and uninstallation
* More accurate surveillance and more effective management on ticket, conductor and driver.
* Supporting 4ch/8ch video recording, SD card& HDD storage.
* Supporting 3g, gps, wifi, alarm, G-sensor functions.