720P Camera Monitor Vehicle System HDD MDVR Factory 3G GPS Tracker Fleet Dispatch SSD Hard Drive Mobile DVR
HDD MDVR system is widely used for all kinds of vehicle security projects, like in buses, trucks, taxi, carrier vehicles, etc, which enable users to use a mobile phone and PC to have a live view of vehicle tracking and video surveillance, quite beneficial for fleet management and safe driving.
Today in-vehicle video surveillance system market there normally have 4 channels, 8 channels, 12 channels, and 16 channels Mobile DVRs, including SD card MDVR and HDD MDVR.
All those MDVR systems can work with various sensors to provide multi-functions for different vehicles projects.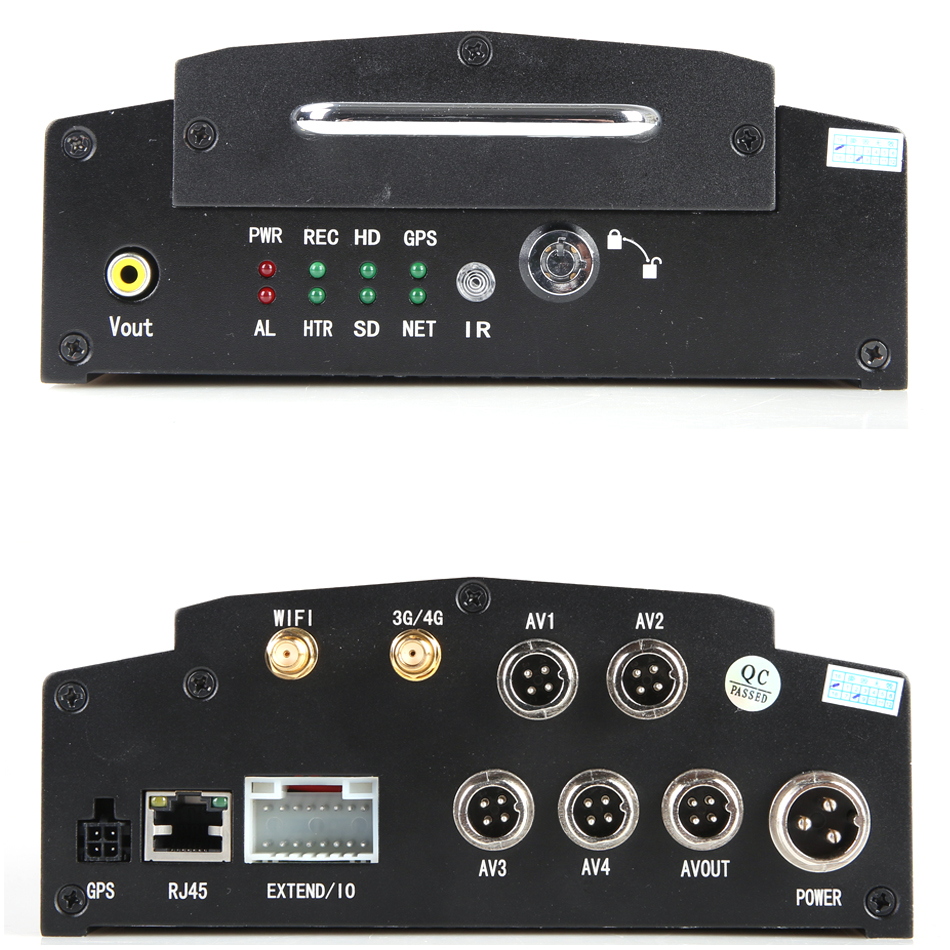 In the security industry, the vehicle HDD MDVR market is still relatively chaotic and the user's understanding is not deep. Therefore, it is often found that ordinary DVR can be disguised as HDD MDVR. Accordingly, specific and actual effect needs oneself to examine ability to know personally.We're a professional supplier and manufacturer of vehicle monitoring products.We have all kinds of solutions for the vehicles.We mainly provides SD Card Mobile DVR,HDD MDVR,Bus People Counter and Passenger Counter.With HD electronic rearview mirror system,HD multi-screens display system,vehicle radar system,ADAS system,fatigue driving alarm system,advanced driving assistance system and digital wireless transmission system in China.