3G/4G Wifi Option 720P Fuel Oil Sensor 4CH GPS Tracking Bus Monitoring SD Vehicle Surveillance Recorder MDVR
A sensor is a device that produces an output signal for the purpose of sensing a physical phenomenon. In the broadest definition, a sensor is a device, module, machine, or subsystem that detects events or changes in its environment and sends the information to other electronics, frequently a computer processor. Sensors are always used with other electronics.A tank truck, gas truck, fuel truck, or tanker truck (United States usage) or tanker (United Kingdom usage), is a motor vehicle designed to carry liquids or gases on roads. The largest such vehicles are similar to railroad tank cars which are also designed to carry liquid loads. Many variants exist due to the wide variety of liquids that can be transported. Tank trucks tend to be large; they may be insulated or non-insulated; pressurized or non-pressurized; and designed for single or multiple loads (often by means of internal divisions in their tank). Some are semi-trailer trucks. They are difficult to drive and highly susceptible to rollover due to their high center of gravity, and potentially the free surface effect of liquids sloshing in a partially filled tank.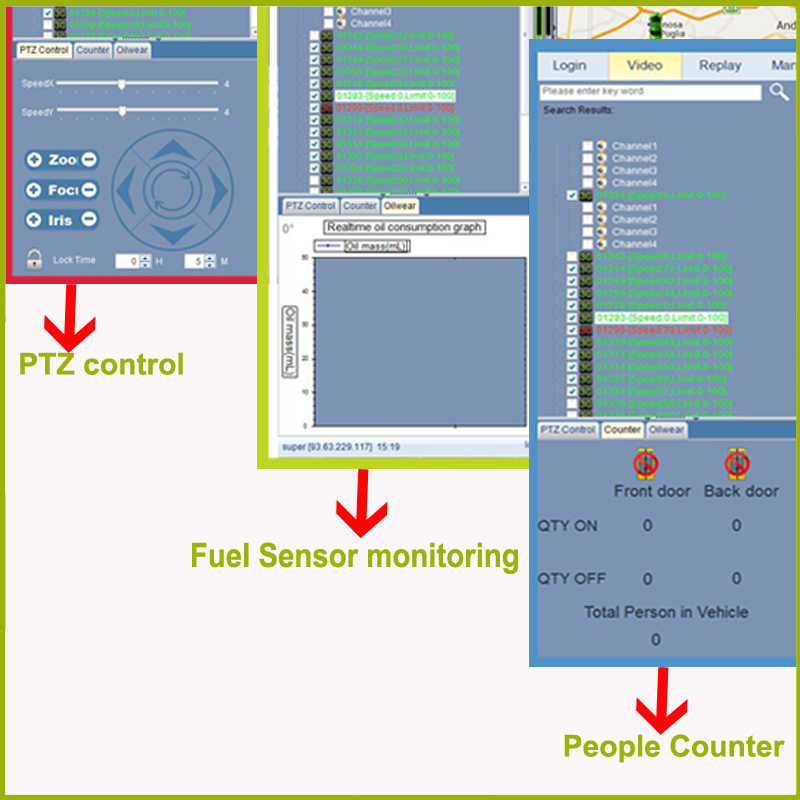 As a professional mobile dvr manufacturer,Sodimax supplies the best quality MDVR in China.Sodimax Vehicle Mobile DVR supports 8 channel FULL D1 camera video recording.3G/4G wireless live video transmission on PC&phone remote control.With GPS positioning on google map or Baidu map.Auto downloading when connect to the Wifi.With RJ45 lan port,RS232&485,I/O port interface for multiple outer device integration.The storage max up to 2TB,which could lasts more than 80 days 720P video recording.4 channel 720P AHD Camera HDD MDVR is widely use for vehicle fleet management.Which with the following function:PTZ Control,Fuel Sensor Monitoring,People Counting,live video monitoring,and we also have the GEO-fence function and so on.You can remotely download video/GPS data/snapshot on the clients.Sodimax is one of the most professional Mobile DVR supplier in china.