720P AHD Camera Dual SD Card Car Safety Digital Video Recorder 4G Wifi GPS Option H.264 SD Card MDVR
Mobile DVR is designed for the vehicles such as trucks, school buses, taxis,oil tank truck and police cars and so on. Mobile DVR can give recorded footage that can used as evidence for accidents and insurance. Mobile DVR with the following functions:video surveillance,GPS positioning,2-way intercom,3G/4G remote control,driver statu monitor and so on.A MDVR usually use for fleet management.We're a professional supplier and manufacturer of vehicle monitoring products.We have all kinds of solutions for the vehicles.We mainly provides SD Card Mobile DVR,HDD MDVR,Bus People Counter and Passenger Counter.With HD electronic rearview mirror system,HD multi-screens display system,vehicle radar system,ADAS system,fatigue driving alarm system,advanced driving assistance system and digital wireless transmission system in China.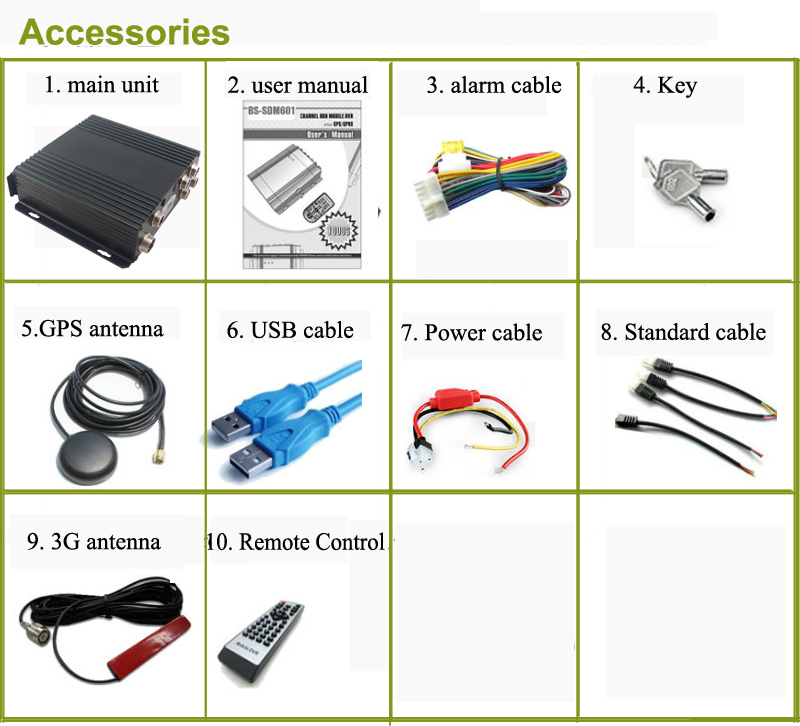 Mobile DVR not only can assist driver to see blind spots but also can give recorded footage as an evidence for accident and insurance. What's more, most clients use Mobile DVR solution for fleet tracking management on difference kinds of vehicles.Such as,truck solution is an important part of the whole scheme, it is through the inside and outside of the car installed cameras to collect audio and video data, to achieve security without dead end monitoring;GPS tracking to achieve real-time locking the vehicles;And the time external car alarm switch,which can realize the alarm prompt (such as: alarm button, brake, door magnetic switch, etc.)
Because most of the taxi are operating around the clock at night easily lead to murder,accidental injury,robbery and snatch other types of serious criminal cases.through the installation video recorders,the video will be saved by car and car case,when the accident occurred,as accountability and evidence of criminal existence.