Escort Truck Security System Solution Cash Truck Monitoring Mobile DVR
1. Alarm linkage, SOS Panic button is installed in the hidden place near the driver, alarm will be sent to the moitoring centerin the first time when the robbery incident occurs. The monitoring center set speed limit and Geofence for vehicles, when the escort vehicle exceeds the speed limit or out of the specified area, alarm will be triggered.
2. Remote Lock&unlock the backdoor.Electro-magnetic lock is installed on the rear door of the escort truck, connected to MDVR and monitoring center through the I/O serial port.The monitoring center can remotely lock/unlock the door when alarming.
3. Parking timeout alarm, This function is judged by GPS. When the vehicle stays at a position too long, it will automatically send alarm to monitoring center, time length could be customized.
4. Immobilizer. After an emergency, the monitoring center can stop the engine of the vehicle.
5. Real-time location tracking. Monitoring center get real-time positioning of the vehicles, and recorded trajectories.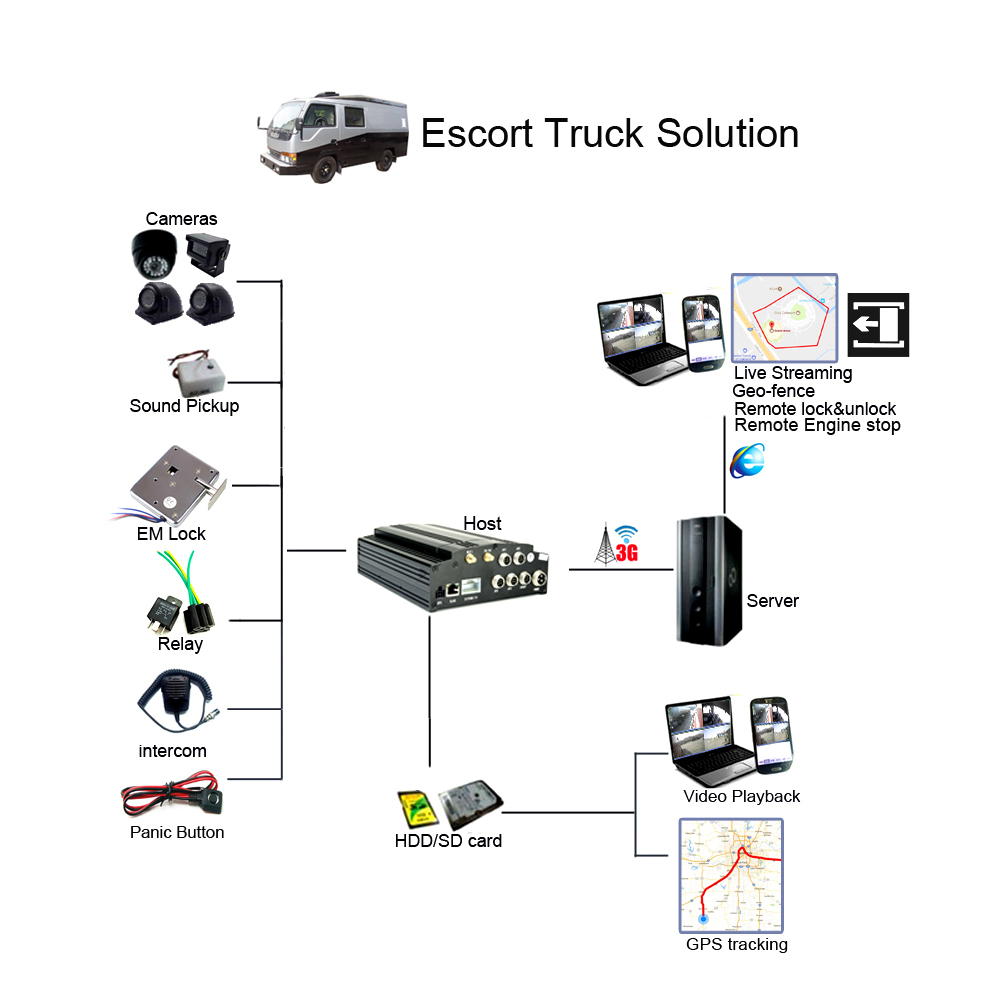 The Cash Truck Security monitor Mobile DVR system.On the front of the vehicle and the vehicle interior monitoring.Recording the driver staff during transport voice and video recorded.After the cash truck robbery occurred,the loss of founds and other unforeseen circumstances,the case can be analyzed by the video,vioce data,to facilitate early detection.