Forklift Truck Safety Monitoring System Solution How should the forklift operation plan be done?
The major function of the forklift solution:
Optimal intelligent job scheduling, personnel allocation scheduling is eliminated to improved forklift operation efficiency.

Improve the safety of forklift operationing,to avoid overspeed or crash accident;

Reduce the number of driver and forklifts,to improve the usage and save costs;

Analysis the operation data to found out the problem and tracing optimization the process;

Analysis Forklift, such as lazy rate, running rate, overspeed alarm, mileage collection, etc.

Save cost and increase efficiency, improve vehicle usage rate and return on investment;

Locate the forklift, to checking the goods;

Docking with WMS system, automatic control of the goods in and out;

Analicy the relationship between capacity and usege rate of forklifts can be analyzed to reduce excessive investment.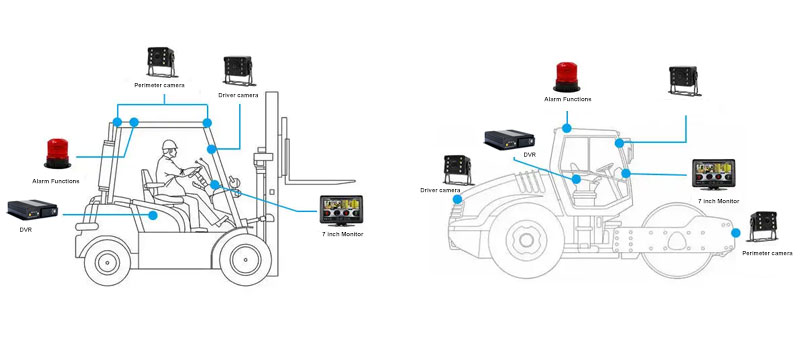 If you are looking for best-in-industry vehicle surveillance systems, you are in the right place.We have the solutions for Truck,School bus,Forklift and Oil tank truck.At Sodimax Solutions,we are concerned about your passenger,s security.All our vehicle security systems are designed to protect and safeguard people including senior travelers and kids from any unfavorable incident.We ensure to enhance the security in public and private buses by deploying best-in-class surveillance systems.